Board of Directors
The Board of Directors of hBS endeavors to provide leadership through effective formulation and execution of policies and procedures to attain the objectives of the Company. The Board assumes ultimate responsibility for corporate governance within the Company. As at the date of the Prospectus, the Board comprises seven (7) Directors of whom two (2) are Executive Directors including the Chairman. The remaining five (5) are Non-Executive Directors of whom three (3) are Independent. Board members are established personnel in their respective professional fields with several serving on the boards of international organisations, collectively providing diversity and balance of skills for effective stewardship.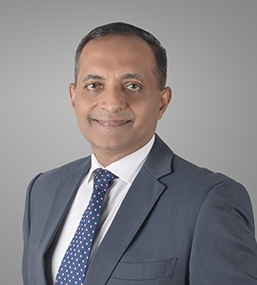 Mr. Dinesh B. Saparamadu
Chairman, Executive, Non-Independent
Appointed to the Board on October 5, 2005  
Mr. Dinesh Saparamadu is the Founder and Chairman of the hSenid Group of Companies. He began his career with Aetna Life and Casualty, Connecticut, USA where he worked as an Enterprise Technology Consultant. He then joined Pepsi Cola in New York as a software professional. As an entrepreneur in Sri Lanka, he has established over twelve companies over the course of three decades. The hSenid Sofware International Group is a leader in the enterprise and mobile application market and serves over 45 countries with thousands of customers worldwide.
The latest company founded by Mr. Saparamadu is Applova Inc. based in Silicon Valley, USA, focused on delivering innovative e-commerce solutions for restaurants. Mr. Saparamadu is extremely passionate about supporting Sri Lanka's IT industry and is a Founding Member and a Past Chairman of the Sri Lanka Association of Software and Service Companies (SLASSCOM).
In appreciation of his contribution to shaping the ICT landscape in Sri Lanka, he has been recognized locally and internationally on several occasions, receiving the "ICTA Most Outstanding Contribution Award" in 2012, "Sri Lankan Entrepreneur of the Year Award" in 2014 and the SLASSCOM Chairman's Award in 2016. Mr. Saparamadu has an MSc in Computer Science and BSc in Computer Engineering from the University of Bridgeport, USA and completed the Executive Program for Growing Companies at Stanford University Graduate School of Business, USA.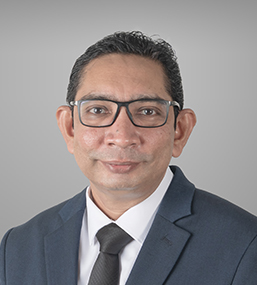 Mr. J. M. Sampath K. Jayasundara
Executive Director/ Non-Independent - Chief Executive Officer
Appointed to the Board on August 20, 2007
Mr. J. M. Sampath K. Jayasundara is the Chief Executive Officer and an Executive Director (Non-Independent) of hSenid Business Solutions Limited. With over 20 years of experience in the ICT industry, he joined hSenid as a Project Lead in 2000, going on to hold a number of key positions across the organisation including Manager Operations, Head of Business Development and General Manager.
He holds a Post Graduate Diploma in Computer Science from the University of Colombo, and an MBA from the Post Graduate Institute of Management, University of Sri Jayewardenepura. He also serves as a lecture panel member of the Chartered Institute of Personnel Management (CIPM) of Sri Lanka, and a lecturer at the Open University of Sri Lanka (OUSL), Postgraduate Institute of Management (PIM), University of Sri Jayewardenepura and Finance and Management faculty of the University of Colombo, for postgraduate studies.
Mr. Jayasundara is also the Co-founder/Director of Pioneer Institute of Business and Technology (Pvt) Ltd, an institute offering IT and Business degree programs in affiliation with the University of Greenwich, UK. He serves as a Director at SLASSCOM, the industry chamber for the IT/BPO industry and is a member of the Advisory Committee of ICT/BPM sector of the Export Development Board.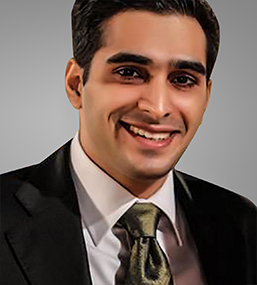 Mr. Apurva Udeshi
Non-Executive, Non-Independent
Appointed to the Board on November 21, 2011
Mr. Apurva Udeshi is the Managing Director of Argent Capital, Founder of Aiken Labs, Co-Founder of Avantrio, and a Founding Board Member of the Lankan Angel Network. He has over ten years of experience in the Investment Management industry and over five years in the Technology industry. Argent Capital was set up by Mr. Udeshi in 2011 and is a sector agnostic structured fund that invests across Private Equity, Listed Equities, Fixed Income Trading, Real Estate and Startups. Aiken Labs and Avantrio are software services development studios that specialize in designing, prototyping, building and integrating high-tech platforms and software solutions.
Mr. Udeshi earned his undergraduate degree in Computing from Imperial College, London where he graduated with First Class (Hons) placing him in the top 10% of his class. He is also a Dissertation Prize Winner. He began his career at Nomura International, London, where he worked for a year trading European Convertible Bonds before moving to Kotak Mahindra, London. At Kotak, he set up the London Bond Trading Desk and headed it for three years.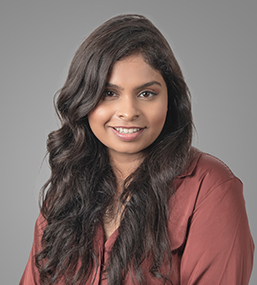 Ms. Dishnira R. Saparamadu-Ariyarathne
Non-Executive, Non-Independent
Appointed to the Board on September 20, 2021
Ms. Dishnira Saparamadu is the founder and CEO of Thambili Island (Pvt) Ltd. She graduated from the University of Nottingham, UK where she obtained a Bachelor of Science degree in Finance, Accounting and Management with an emphasis on Marketing. Possessing a keen interest in marketing, she went on to undertake Digital Marketing training at General Assembly in San Francisco, USA.
Upon returning to Sri Lanka, she began her first job as a Business Analyst at Millenium IT ESP. Following her stint in IT Services, she took the bold move of building her own fashion label. As a young entrepreneur with a firm determination to build her business on the
pillars of ethical fashion and community empowerment, Ms. Saparamadu founded Thambili Island (Pvt) Ltd and works closely with a talented group of local artisans.
With a proven track record in Digital Marketing and Strategy, Ms. Saparamadu is a Marketing consultant to AppiGo International, a B2B e-commerce platform serving restaurants, retailers and grocery providers island-wide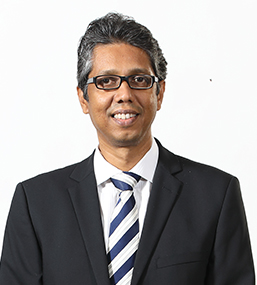 Mr. Madu Ratnayake
Non-Executive, Independent
Appointed to the Board on September 20, 2021

Mr. Madu Ratnayake is the Executive Vice President, Global Chief Information Officer at Virtusa Corporation. Virtusa is a global provider of digital business strategy, digital engineering, and information technology services to Fortune 1000 companies across North America, Europe, Middle East, and Asia.
Mr. Ratnayake is part of the Executive Leadership team at Virtusa that led its growth from startup stage to a USD 2 billion NASDAQ listed public company with over 28,000 team members globally. He serves as an independent non-executive director at Hatton National Bank PLC and provides strategic oversight for the bank's digital journey. He is a board member of the government's digital agency, ICTA and cybersecurity agency, SL CERT.
He plays several advisory roles across academia and tech startups in India and Sri Lanka. He is a Past Chairman of the Sri Lanka Association for Software and Services Companies (SLASSCOM), the industry chamber for the IT/BPO industry. Mr. Ratnayake holds a Bachelor's in Software Engineering from City, University of London and an MBA from the Postgraduate Institute of Management, Sri Lanka. More recently he received an Executive Certificate in Digital Business Strategy from the MIT Sloan School of Management.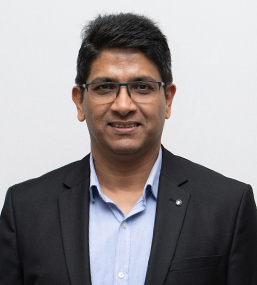 Mr. W. Malinga. De F. Arsakularatne
Non-Executive, Independent
Appointed to the Board on September 20, 2021
Mr. Malinga Arsakularatne is the Co-Owner / CEO of Acorn Group. He has 25 years of experience in investment management, corporate finance, business strategy and general management. He was with the Hemas Group for 16 years until March 2020.
During his last four years at Hemas, he worked in the capacity of Managing Director of the Leisure Travel & Aviation Group, and in the capacity of the Group CFO during the
preceding nine years. He was also a Board Member of Hemas Holdings PLC for over six years and the Serendib Hotels Group for over 13 years, until March 2020. Currently, he serves on the Board of Union Assurance PLC as an Independent Director and the Chairman of the Board Audit and Compliance Committee.
He is a CFA Charter Holder and a Past President of CFA Sri Lanka. He is also a Fellow Member of the Chartered Institute of Management Accountants, UK, and a Past Board Member of the CIMA Sri Lanka Division. He holds a BSc in Computer Science & Engineering from the University of Moratuwa, an MSc in Investment Management from Cass Business School, and an Executive MBA from INSEAD.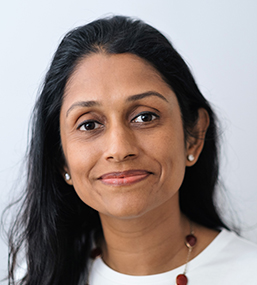 Ms. Anarkali Moonesinghe
Non-Executive, Independent
Appointed to the Board on September 20, 2021
Ms. Anarkali Moonesinghe has over 20 years of Investment Banking experience in Europe and Asia, particularly in Asian Emerging Markets. She received a Bachelor of Arts (Hons) in Politics, Philosophy and Economics from the University of Oxford and serves on the Investment Committee of the Angel Fund, the first fund initiated by the Lankan Angel Network, with an AUM of LKR 100 million from 100 Angel investors.
Ms. Moonesinghe currently serves as a Director on the boards of WealthTrust Securities (Pvt) Ltd, a primary dealer; the Lankan Angel Network, a platform for private investors who invest in high growth early-stage Sri Lankan ventures; and the GoodLife X, an accelerator programme aimed at supporting startups and more mature companies in scaling regionally and globally.
Ms. Moonesinghe is also a Partner at Amura Consulting, a Singapore-based boutique financial advisory services provider, which focuses on small to mid-cap transactions in frontier markets, including private equity, mergers and acquisitions, and financial structuring. Ms. Moonesinghe started her career with Merrill Lynch in Mergers & Acquisitions and Corporate Finance.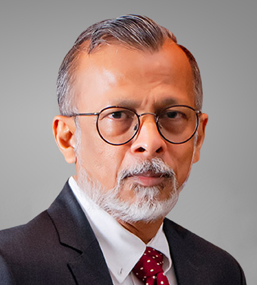 Dr. Arittha R.Wikramanayake
Non-Executive, Independent
Appointed to the Board on October 3, 2022
Dr. Arittha Wikramanayake is a veteran Corporate and M&A lawyer. During his tenure as the Director General of the Securities and Exchange Commission (SEC), he played a pivotal role in the development and formulation of fundamental laws, regulations and policies – including the formulation of the Takeovers and Mergers Code. He thereafter served as the Precedent Partner of Nithya Partners (Attorneys-at-Law) for nearly 25 years, where he was the driving force in consolidating its position as one of the dominant corporate law firms in Sri Lanka.
As one of the leading capital market experts in the country, Dr. Wikramanayake has served in various key regulatory and policy formulating bodies including the Sri Lanka Accounting and Monitoring Standards Board, the Public Enterprises Reform Commission and Committees for the formulation of Codes of Corporate Governance.  He also served as the Chairman of the Company Law Advisory Commission, a Member of the Advisory Commission on Intellectual Property Law and as a Member of the National Trade Negotiation Committee appointed by the Cabinet of Sri Lanka to negotiate Free Trade Agreements with Singapore, India, China and Thailand.  He is presently a member of the Law Commission of Sri Lanka.  In addition, he has been consistently ranked as a leading individual in the fields of Corporate and M&A by Chambers & Partners and the Legal 500 Asia Pacific.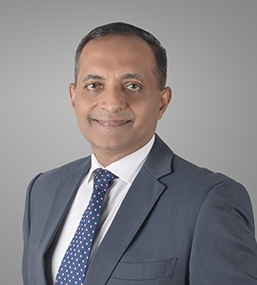 Dinesh Saparamadu

Director/Chairman, hSenid Business Solutions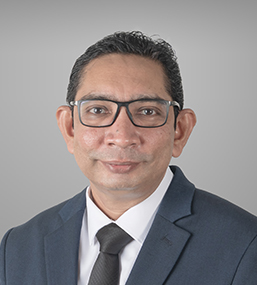 Sampath Jayasundara

Director/CEO, hSenid Business Solutions.